Oltursa Bus
January 31, 2018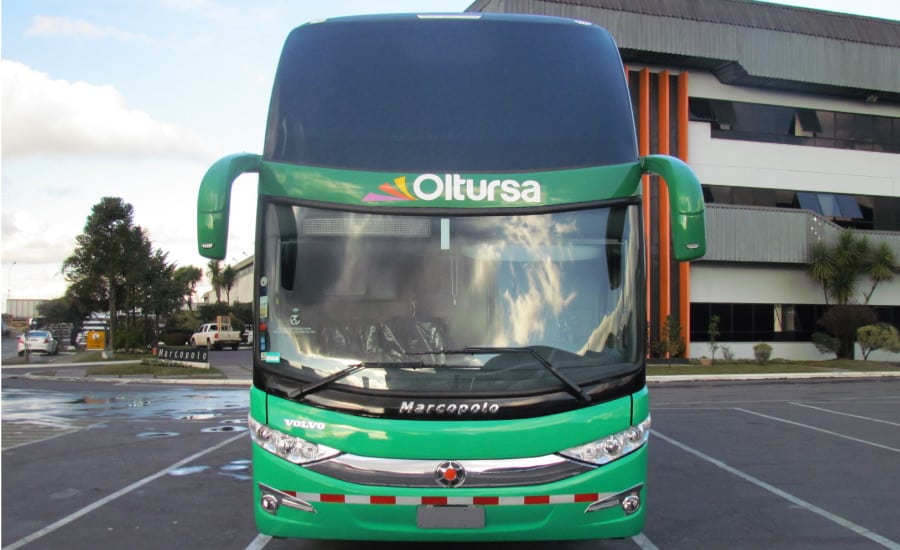 Travelling with Oltursa: 2018 updated information about Oltursa buses, their routes and schedules. Find out all the information you need to know about travelling with Oltursa through this helpful guide.
OVERVIEW AND HISTORY
Oltursa are known as a secure, innovative and renowned bus company in operation with over 30 years of experience. They have been one of the Peruvian's favourite bus companies with good quality buses, customer service and coverage going from different cities up north to south. In 2010, Oltursa won awards for innovation in security and quality of service due to being the company to introduce semi-cama seats and double decker-buses in Peru.
TYPES OF BUSES IN OPERATION
Oltursa operate a wide range of buses:
DOUBLE VIP BUS BED – With a luxurious 12 seats on the first floor and 25-29 seats (all 160°) on the second floor, an integrated GPS system on each bus, toilets and a temperature system
VIP RELAX BUS BED – With 12 seats on the first floor, 18 on the second floor (all 160°) and 5 seats on the second floor (at 180°), a host to serve food on each bus, a pillow and blanket included and an integrated GPS system
PREMIER BUS BED – Holding 36 seats, each seat with a personalised LCD 10", 50 movies to choose from, an integrated GPS system, free earphones to use on the bus, a host on the bus and an integrated temperature system
THE G7 52 BUS – 9-12 seats on the first floor (reclining 160° each) and 40 seats (reclining 140° each) on the second floor, USB plugs to charge phones in seats, an integrated GPS system, toilet, a bus host and a integrate temperature system
---
ENTERTAINMENT TIP: If looking for fun at night, or to watch sports during the day, or even a taste of home, visit the Wild Rover Hostels Chain for great food, sports and beer! Entrance to their bars is free even for non-guests
---
HOW SAFE ARE THEY?
Although Oltursa heavily invested in its fleet; upgrading buses to incorporate GPS tracking systems and having separate entrances on the bus for drivers and passengers, they have not been able to stop thieves from hijacking their buses running from Lima to Arequipa in August 2016. The outcome of this incident led to 51 passengers being robbed and Oltursa's reputation being damaged. Since then, tourists have been spending more time researching other options for travel to ensure their safety, and have found services such as Peru Hop which are one of the best alternatives around. They have a clean sheet safety record with no accidents or incidents to date and great customer service as a friendly bus service operating all over the South of Peru.
BUS ROUTES AND SCHEDULES COVERED
Oltursa have a wide range of coverage going from locations to the North, to the Centre and all the way down to the South. They cover cities such as Chimbote, Chiclayo, Cusco, Ica, Arequipa, Huaraz, Piura and more. Check out all of Oltursa's bus schedules and routes on their website.
DO WE RECOMMEND TAKING OLTURSA?
Definitely on some routes, especially north and central (Lima to Huaraz, Chiclayo, Trujillo and so on). However, we recommend on booking with Peru Hop if you are planning to travel through the south of Peru!
What do you think? Do you agree with us or disagree? If you've ever taken Oltursa or another company that wasn't mentioned in our article, let us know what you think in the comments section!
Did you know
- The Lima Walking Tour leaves from the Tourist Information Center at 799 Avenida Jose Larco in Miraflores every day at 10:15 am. Visit our
Blog
for more information!