The Inka Express Tourist Bus: From Puno to Cusco
January 31, 2018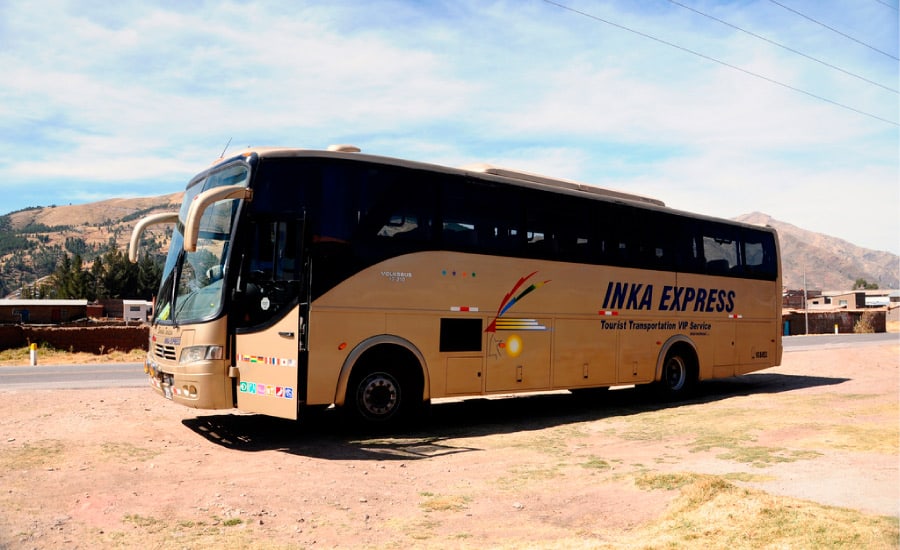 Travelling with Inka Express: 2018 updated information about Inka Express buses, their routes and schedules. Find out all the information you need to know about travelling with Inka Express before you book your ticket with them through this helpful guide.
OVERVIEW AND HISTORY
Compared to some of the other local bus companies in Peru, Inka Express are regarded as a relatively new bus operator with 17 years' experience. They have daily departures from Puno to Cusco and vice versa. Being awarded an ISO 9001 quality assurance certificate for its reliable and friendly service, Inka Express also have some exclusive stops along this route such as the Raqchi Inca Remains and the INC pukara museum. Unfortunately, the only route operated by this company is from Puno to Cusco and Cusco to Puno.
TYPES OF BUSES IN OPERATION
All of their buses are single floored which include 40 comfortable and reclining seats. Their cabins are oxygenated to make sure that travellers are able to breathe comfortably while travelling at high altitude, and so the buses don't get too hot or humid. The leg room found on the buses are comfortable and the toilets clean.
---
ENTERTAINMENT TIP:
If looking for fun at night, or to watch sports during the day, or even a taste of home, visit the
Wild Rover Hostels Chain
for great food, sports and beer! Entrance to their bars is free even for non-guests
---
ARE THEY SAFE
Up until this day, Inka Express have no reported incidents of hijackings or major accidents. This service is a reliable, safe and secure method of transport between Cusco and Puno. The only downfall is that they only operate the Cusco to Puno route and vice versa. However, if you're planning on travelling from Lima to Cusco, or to any other destination in the South of Peru, with a safe, reliable bus operator, use Peru Hop. If going to other destinations, look at options such as Cruz del Sur or Civa Bus. Make sure to check their safety records and online reviews through pages such as Tripadvisor before booking.
BUS ROUTES AND SCHEDULES COVERED 
Inka Express only covers the Cusco to Puno route and vice versa. In between this route, it offers stops in unique locations. All of Inka Express's schedules and bus routes are available on their website.
DO WE RECOMMEND TAKING INKA EXPRESS?
Yes. If you're planning to travel only from Puno to Cusco with a friendly and reliable bus operator, then travelling with Inka Express is a good option. As mentioned above, they also have some unique stops in between. This service is, however, limited to this route, so if you are planning to travel to other cities and make unique stops Peru Hop is a better, safer and more reliable option. They cover all of the destinations in the South of Peru, with some unique and exclusive stops in between as well, such as Chincha Slave tunnels!
What do you think? Do you agree with us or disagree? If you've ever taken Inka Express or another company that wasn't mentioned in our article, let us know what you think in the comments section below!
Did you know
- The Lima Walking Tour leaves from the Tourist Information Center at 799 Avenida Jose Larco in Miraflores every day at 10:15 am. Visit our
Blog
for more information!