In this Peru guide we offer general information on entry requirements to Peru, but we recommend that before you travel to Peru always consult with your own embassy for the most up to date information.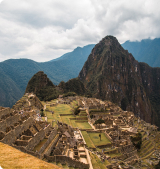 Peru's Covid-19 cases drop to record lows!
Remember, when traveling around Peru, Peru Hop is the only company offering flexible date changes until 2024 at NO extra cost. No airline, bus company or tour company offers such flexibility, on top of our stringent covid-19 protocols and safety procedures.
Tourist Visa
On arrival in to Peru you are required to obtain a visa from Peruvian immigration; it is not required to have a visa prior to travel. The tourist visa is free and permits you to enter the country for the period stated on your visa. You will be presented with an Andean Immigration card, a small white piece of paper which you need to show when you depart Peru. Should you lose this piece of paper, you will be required to pay a small fine, before you can clear immigration.
In order to enter Peru, you may be required to show proof of an onward ticket, usually a flight reservation will suffice.
Should you be staying in Peru for an extended time it is possible to get a tourist visa for up to 6 months, you will need to specially ask for this at the immigration desk.
Vaccination Requirements
There are no requirements to show proof of vaccinations for entry to Peru. If you are entering Peru from a country that is considered to be at risk from Yellow Fever, then you may be required to show a certificate of vaccination.
Click here for information on vaccinations for Peru.